The Ram 1500 has long been one of the auto market's go-to options for drivers in search of an excellent pickup truck. That's as true now as it's ever been, especially thanks to the performance and refinements offered by the 2019 Ram 1500.
The new model comes with a fresh redesign that improves on everything from its looks to its performance. You'll enjoy a truck that looks great, drives smoothly, and that can also deliver the muscle you need when you need it.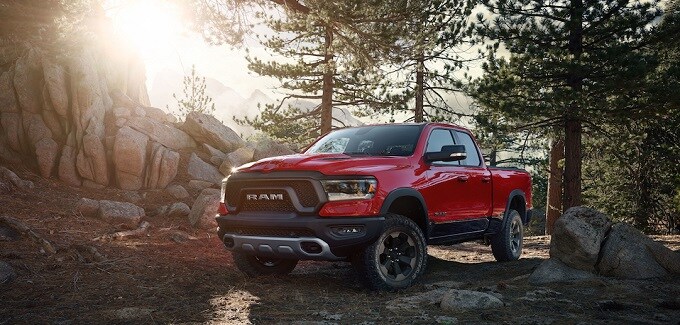 It's also a truck that excels as a family vehicle. With seating for up to six and a bevy of family-friendly features, it should serve as little surprise that the Ram 1500 was chosen as the winner of this year's Family Car Challenge.
Hosted annually by the Greater Atlanta Automotive Media Association, the GAAMA Family Car Challenge contrasts and compares the market's various vehicles to highlight options that are solid for the whole family. The 2019 Ram 1500 took home the honors of the Best Family Car and Best Family Truck awards.
"Our members were impressed with Ram 1500's combination of technology, functionality, drivability and family-friendly features," commented Daryl Killian, the president of the GAAMA. "It's only fitting that the all-new 2019 Ram 1500 won our top overall award given how the 2019 Ram 1500 is loaded with well-thought-out features that are important to families: segment-leading fuel efficiency, impressive ride quality, clever storage solutions and a comprehensive infotainment system."
Are you a driver in search of a powerful family-friendly truck? Come on down to Colorado Springs Dodge and talk to us about everything the new Ram 1500 could do for you. Our inventory of new vehicles has plenty of excellent options that you might love.