The Dodge Charger is a Bold and Fun Choice for Colorado Springs Drivers
When you need your next car to do more than just take you around, and you want to make a statement, look no further than the new Dodge Charger, one of the most popular and exciting models found at our Colorado Springs, CO Dodge dealership serving Fountain, Fort Carson, Pueblo, Peyton and Calhan. Few new Dodge or Ram vehicles are quite as iconic as the new Charger, and we'd love to take you for a quick test drive to see how you enjoy the updated style and performance in this classically designed sports car.
The new Charger is ubiquitous with American muscle, and its sense of performance and handling are where your attention is immediately drawn. There are plenty of variations of the Charger, including the iconic SRT and Hellcat setups we make available here in Colorado Springs. If you're feeling especially bold, you can upgrade all the way to the ridiculous supercharged 6.2-liter V-8 SRT Hellcat that produces 707 horsepower. Along with the dynamic performance, the latest editions of the Charger come with updated tech features and plenty more to love, so come over today and consider all your options.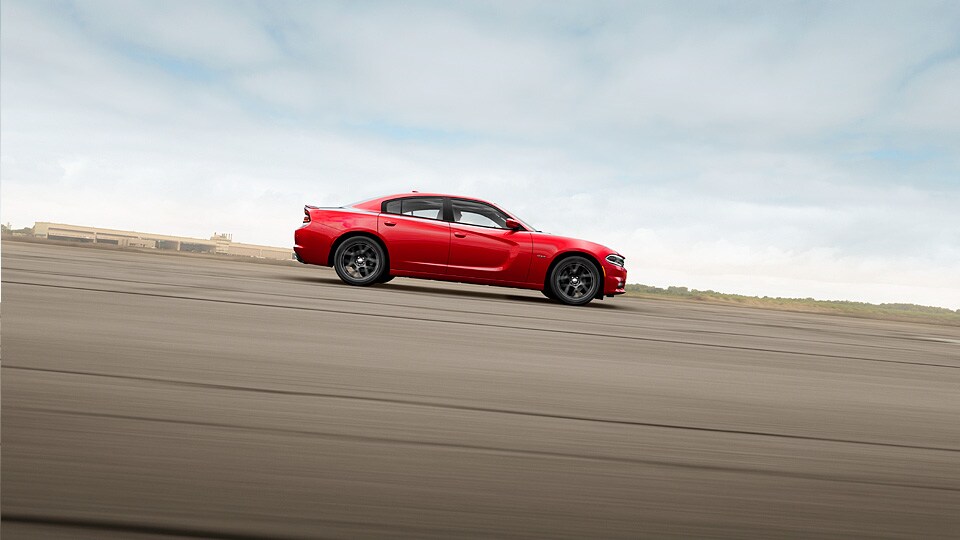 You'll want to take your time to find and pick out the perfect Dodge Charger for you, and you'll also want to consider our financing options we offer. See what kind of new Dodge lease or loan works best for you when trying to find the best Charger model. This is definitely the kind of car you want to keep in great shape too, so make our service center the place to bring your Charger in for maintenance and repair work.
The new Dodge Charger is built and designed to excite so get started by heading over to Colorado Springs Dodge today and we'll gladly take you for a test drive.